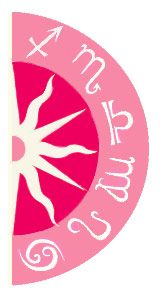 Robert Pattinson and Kristen Stewart don't only share on-screen chemistry as lovers on
Twilight
-- they're real-life sweethearts as well (in case you've been living under a rock and didn't know!)

Share a free sample Friends and Lovers. Are you two best friends and lovers? Try a free sample of this powerful reading today!

But is their relationship destined for success or will these two vampire idols become just another chapter in the Hollywood romance history books? Where else to look but astrology to find out?!

Robert is a Fire
Tiger
, born in May (which also makes him a
Taurus
). Kristen happens to be a Metal
Horse
and
Aries
.
Need we say more? This is a match made in heaven -- er, the vampire underworld. In terms of
Chinese astrology
, these two belong to the same animal compatibility group of Tiger-Horse-
Dog
. Translation? They're already destined to be compatible, fast friends. Tigers are brave, bold, and loyal, while Horses are fast-paced, adventurous, and practical. These two feed on one another's energy and strength, complimenting each other in all the right ways. He helps her stay focused where she's normally flighty, and she keeps pace with his wild side.
Not only that, but an Aries and Taurus have a good match up as well. Fiery Ram and steady Bull can have a loving, loyal and passionate partnership.
What can we say? When they kiss onscreen, we believe it! Best of luck to these blood-sucking babes. Love and fangs forever!
Need to know the answers? Put your mind at ease. Get a Free Psychic Love Reading today. Call 1-800-749-5790 right now!