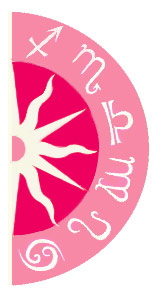 GFDL, CC-BY-SA
Rosanne Barr never held back her opinions. This time, she is letting loose by saying she wants to run for President on the Green Party in 2012! While this is a lady has the force to make anything happen, is the White House her next step? What would Rosanne be like as Pres?
Share a free sample 2014 New Astrology Forecast.Get your 2014 Year of the Horse Astrology Forecast featuring your Chinese and Western Signs today!
As a
Scorpio
with an
Aquarius
Rising, Rosanne is a tough cookie with a lot of progressive ideas. While her rough demeanor may shock many, she is true to her word and isn't a lady that gives in when it comes to defending her beliefs. She needs to keep her power in check, as she is ruled by intense Scorpio. While it's unlikely she'll be taking over DC in the next term, the planets indicate that she's forging a new career path as
Saturn
moves into Scorpio in October, crossing her mid-heaven and changing her direction. Might it be Roseanne for Pres in 2016?
Got Questions? Need Answers? Get insight into what lies ahead with a Psychic Reading. Call 1-800-749-5790 right now!