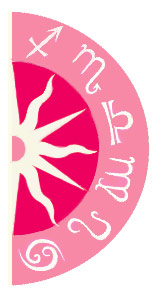 Getty Images
Actor, musician, songwriter, feminist, sex symbol, street vigilant and now director and screenwriter -- yes, Ryan Gosling is expanding his resume. Already in pre-production, Ryan will be releasing his first feature thriller called
How To Catch A Monster
in 2014. While he's on a career-winning streak now, will this be a hit or miss?
Share a free sample Year of the Wood Horse Forecast.The Year of the Horse is a time of positivity and luck! Get a preview of what the year holds for you!
Trouble is already beginning for Ryan, as criticism for casting his girlfriend Eva Mendes in the film is gaining more attention than his courage to start something new. This alone should be a sign for
Scorpio
Ryan, as these are not easy times for Scorpios. With serious
Saturn
in his
identity house
, chances are that this filming process will be difficult and no critical or blockbuster success story. While Scorpios love any challenge they face, Ryan will get his fair share of learning in being a director and screenwriter this time around. The good news is he understands that filmmaking is a marathon, not a sprint. And for his first attempt, he'll position himself into a respectable place to grow from.
Got Questions? Need Answers? Get insight into what lies ahead with a Psychic Reading. Call 1-800-749-5790 right now!