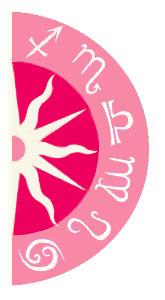 Pacific Coast News
Kate Winslet is a lady that can handle anything -- winning the Oscar, raising two kids (Mia and Joe), aging gracefully and even being a hero, as in recently saving Richard Branson's mother by pulling her out of a burning house! Seems there isn't anything she can't do, which might coming handy as the Contagion star just got back together with her ex, British model Louis Dawler after a brief break-up. So, is second time the charm for Kate?

Kate is a triple Libra, so the girl loves partnerships. However, having been through a recent divorce with Sam Mendes after Saturn (planet of karma) entered Libra, it seems unlikely she'll be quick to commit before October 2012. Although Louis is back, chances are their relationship is more about having fun. However, they did hook up during Jupiter in Aries in Kate's partnership house, which gives their reunion a lucky edge. The more she can cut loose, have fun and leave the relationship undefined for now, the better the chance of its success.
Can't get enough astrology?
Like us on Facebook!