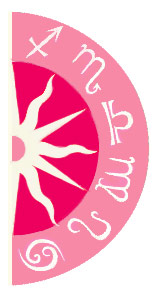 Larry Busacca/Getty Images
According to reports, Rachel Bilson and Hayden Christensen are dating once again! Engaged in 2008, they broke up in August because of their long-distance relationship making it difficult to move things ahead. While this reunion seems promising, their living situation hasn't changed. So, will the second time be a charm?
Share a free sample 2014 Vedic Moon Sign Forecast.Take a look at how the transit of planets will affect your relationship and finances in 2014!
Astrologically speaking, their reconciliation may take a while to come or it may never happen. As it goes, with Rachel being a Virgo and Hayden an incompatible Aries, their strongest connection is their Moon signs. She is a Cancer Moon and he is a Scorpio Moon, which makes their connection intense, natural and emotional, however it also makes it sentimental too. With their other love signs not synching up, the most predominant being their squaring Mars, it seems that this reunion may just be the last round before they actually end this relationship once and for all.
Got Questions? Need Answers? Get insight into what lies ahead with a Psychic Reading. Call 1-800-749-5790 right now!