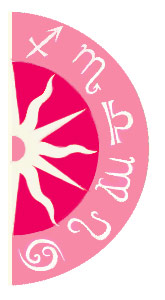 Selena Gomez turns 19 today! Having lived several lifetimes already as a Disney starlet, singer-songwriter, movie star and girlfriend to Justin Bieber, what is next for her as she enters her last year as a teen?
Share a free sample The Goddess Within.Express your potential and desires from a woman's point of view. Learn about your personal power and how to express it!
Selena, a Leo, is going to be heading into a very successful year for her career, as her profile will be rising. With Jupiter in her status house, she will be landing some major deals and really sealing her place in Hollywood as an up-and-comer. However, with eclipses hitting her romance house, she is likely to have some major shifts by the end of 2011 that may bring a break-up -- but, she'll be keeping pretty busy with her work, so it may not really affect her all that much. There probably won't be much of a lull in her love life, as fast changes will be a theme during the entire eclipse cycle, which will last until 2013.
Got Questions? Need Answers? Get insight into what lies ahead with a Psychic Reading. Call 1-800-749-5790 right now!