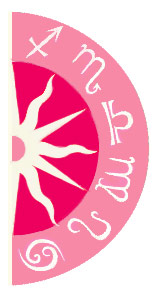 With so many break-ups last week, this week started with all eyes on Shia LeBeouf and Carey Mulligan. Both starred in Wall Street: Money Never Sleeps and have been dating since August 2009, but reports are saying Carey is moving back to London and they are over. Can it be true? What do the stars say?

Share a free sample 2014 Jobs and Money Forecast. Master your money and attain success with this startlingly accurate forecast!

With both signs as double-headed Geminis, this is not an easy relationship. While same Sun-sign couplings do tend to be beneficial, with Geminis it tends to be more complicated -- as it's like having four people in a relationship. Sometimes it's like a fun party, but then other times it's too many varying opinions that cause unrest. If they have not broken up, chances are they will in time. However, be warned: With Geminis they tend to need to split a few times for it to really stick.
What romantic adventures are in store for you? Find out with a Psychic Reading. Call 1-800-749-5790 right now!