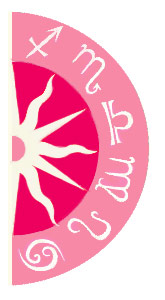 AP
Shiloh Jolie-Pitt has been photographed dressing up in ties and fedoras, sporting a short hairstyle and, at one point, only responding to the name "John" according to dad Brad Pitt in an interview with Oprah Winfrey. Does Shiloh think she is a boy, or is this just a phase she is going through?
Share a free sample The Goddess Within.Express your potential and desires from a woman's point of view. Learn about your personal power and how to express it!
As a Gemini, Shiloh is true to the twin nature of her sign, as they have a duality to their personality. And because her Moon (the ruler of emotions) is also ruled by Gemini, chances are high she'll lean toward embracing an androgynous style throughout her life.
Plus, with her Venus in Aries, the sign of the rebel, Shiloh likes doing the opposite of what people think and she has a fearless streak in her. She'll thrive on exploring life off the beaten path. The one thing everyone will be able to expect from her is … the unexpected.
Got Questions? Need Answers? Get insight into what lies ahead with a Psychic Reading. Call 1-800-749-5790 right now!