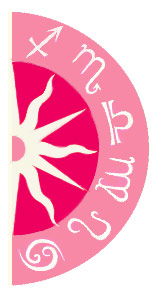 On August 23, when Mercury comes home to his earthy home sign of Virgo, it's time to get organized. When Mercury enters the practical and problem-solving terrain of the Virgin, our minds shift towards what's essential. It's a time to sift and sort through everything that's cluttering up the purity of the process -- especially at work.

Mercury in the sign of Virgo can be highly analytical and excellent at getting to the bare bones of a problem where often the best solutions can be found. Our minds are extremely sharp at the moment, able to zero-in on the flaws or areas that need improvement. We're more likely to find the typos, mistakes and cracks in the armor.

Share a free sample Personal Astrology Profile. What makes you unique? Discover a snapshot of the cosmos at your birth and the forces that shape you.

The downside is that we may lose touch with the bigger picture now. It's easy to get caught up in the minutia under this influence. We may get obsessed over everything that isn't just so. Our perfectionist tendencies kick in but this can serve us well if we have a tendency to overlook important details. We're more process-oriented now, with very high standards.

The critical nature of Virgo is best applied to a project setting rather than to our loved ones. The latter is often called "nitpicking" and can be disastrous in love relationships. In a work setting, it's called "constructive criticism". This Mercury phase assists us in breaking things down, refining our process and focusing on the essentials.
What romantic adventures are in store for you? Find out with a Psychic Reading. Call 1-800-749-5790 right now!