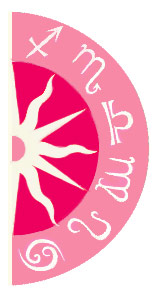 Endings and Beginnings

Finally, the week of the supposed end of the Mayan calendar arrives -- and what a week it is! Major social changes for you and the world begin on December 20, when you'll need to adjust plans as Jupiter forms a quincunx aspect to powerful Pluto before also quincunxing Saturn on December 22. Between these two powerful aspects, the Sun enters Capricorn and sextiles Neptune on December 21, a day when circumstances and people give you a great opportunity to achieve your goals!

Share a free sample Year of the Wood Horse Forecast. The Year of the Horse is a time of positivity and luck! Get a preview of what the year holds for you!

December 20: Jupiter quincunxes Pluto
December 22: Jupiter quincunxes Saturn
Jupiter's quincunxes to both Pluto and Saturn form a major aspect that astrologers call a yod, an event that calls for major adjustments in the way you see the world and relate to people. The decisions you make now can affect the overall direction of your life. Make the right ones, and influential people and powerful organizations will be ready to help you succeed ... if they like what they see. Retrograde Jupiter's placement in Gemini shows that you've already been re-evaluating many of your personal beliefs, as well as your opinions of people you know. With Jupiter's pair of quincunxes, the forces of serious Saturn and powerful Pluto ask you to dig deeper. Let go of any beliefs that don't represent the person you are today, and make sure your conversations and relationship choices reflect your true and best self!

December 21: The Sun enters Capricorn and sextiles Neptune
The Sun's entrance into Capricorn occurs when the northern hemisphere is tilted away from the Sun. This transit marks the Winter Solstice, a time celebrated throughout the ages by countless cultures. Tune into your goals during this magical time as you think about where you've been and where you're headed. Neptune's positive influence softens the edges of Capricorn's considerable ambition, an element that lends your dreams a helpful boost. Is there something important you'd like to achieve next year? Whether you light a candle, click your heels or write it down on a piece of paper, make a wish. And don't forget to count your blessings!
Got Questions? Need Answers? Get insight into what lies ahead with a Psychic Reading. Call 1-800-917-2771 right now!