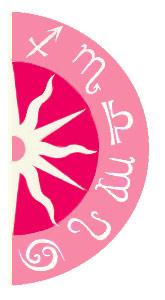 Whispers from the Universe

Share a free sample Friends and Lovers. Are you two best friends and lovers? Try a free sample of this powerful reading today!

While the only major planetary news this week is Mercury's conjunction with the Scorpio north node on December 7, the rest of this month's cosmic activity is sure make up for the breathing room you get this week! If you can brush up on your communication skills, this will give you a firm foundation for all the changes to come.

December 7: Mercury conjuncts the north node
The communication planet's contact to the Scorpio north node brings ideas and information that can change the way you think -- and even affect your decisions for the future. Listen to what people have to tell you, pay attention to interesting articles you read and take note of your dreams. There's a message in there for you, but you have to keep your ears and eyes open to benefit from what the universe is whispering in your ear. Take advantage of this opportunity to bring good things into your life and, with it, a greater sense of purpose. Perhaps most importantly, trust your intuition, pay attention to your feelings and listen to your gut instincts!
What romantic adventures are in store for you? Find out with a Psychic Reading. Call 1-800-917-2771 right now!