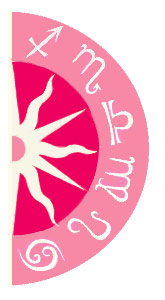 Walk a Tightrope

The week begins with plenty of help from people in powerful positions as the Sun sextiles Pluto on February 28! Two days later, on March 1, it's time to take yourself a little more seriously as Saturn quincunxes Mercury in dreamy Pisces. Later that same day as Mercury enters Aries, you'll be bursting with new ideas. Just be ready for a challenge once the Sun opposes retrograde Mars on March 3.

February 28: The Sun sextiles Pluto
Those in positions of authority are prepared to help you now, so make sure you get out where you can be seen! Since Mars is still retrograde, people from your past may be particularly helpful. Make the most of any opportunity that presents itself, for this is a period when you can take a little and turn it into a lot. This aspect only occurs twice each year, so don't waste this beneficial time!

March 1: Mercury quincunxes Saturn and enters Aries
You may be stopped in your tracks or change the way you think as Mercury in inspirational Pisces receives an important message from Saturn; Mercury also enters bold Aries today, bringing new ideas and conversations. Do keep in mind, however, that Mercury in this warrior sign may start stirring the pot to turn an invigorating discussion into an argument. Don't waste this fabulous transit on conflict. Instead, use the initiative of this sign to achieve your goals and create something amazing!

March 3: The Sun opposes Mars
Sparks can fly whenever the warrior planet, Mars, opposes the Sun! This aspect occurs once every two years when Mars is midway through its retrograde period, providing plenty of fuel for the fires of the discontented. Nonetheless, this feisty planet also represents one of the most powerful advocates you could hope to have, so choose wisely as to how you'll use this energy. You already know that plans are routinely stopped or delayed whenever Mars is retrograde. Nothing is moving quickly right now, so don't push! Just keep an eagle-eye out for bullies, immature and impatient people, and anyone else who seems to be on a slow simmer.
Can't get enough astrology?
Like us on Facebook!