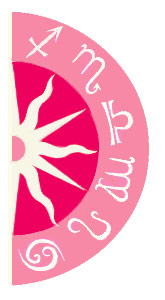 Nurture Your Relationships

Pay extra attention this week to how you get along with others, as both the Sun and Mercury enter the relationship sign of Libra. The Sun enters Libra on September 23, initiating a particularly social period; then, hours later on the same day, action planet Mars trines unpredictable Uranus, when you'll pull yourself out of old ruts. Finally, communicative Mercury enters Libra on September 25, adding peace and harmony to your thoughts and conversations.

Share a free sample Year of the Wood Horse Forecast. The Year of the Horse is a time of positivity and luck! Get a preview of what the year holds for you!

September 23: The Sun enters Libra
The Sun's entrance into Libra each year marks the Fall Equinox in the Northern Hemisphere, and the Spring Equinox in the Southern Hemisphere. During this event, daytime and nighttime are near-equal in length; in fact, "equinox" comes from the Latin word aequus, meaning "equal." It's fitting then that a set of scales is the symbol for Libra, the sign that rules relationships. This is the perfect time to pay special attention to the people you love, so try to spend quality time with your partner; if you're single, get out of the house and socialize! This transit is about togetherness, above all.

September 23: Mars trines Uranus
When action planet Mars connects so harmoniously with exciting Uranus, you'll get lots of help from people who know how to think outside the box. If you've needed some encouragement to take the next step with your projects and plans, reach out to others. Nothing seems impossible now, and if you know how to grab an opportunity and run with it, this is your lucky day. Don't hold back!

September 25: Mercury enters Libra
Are you ready to give your mind a rest? Enough with all the Virgo/Mercury analyzing! This transit provides the perfect environment to strengthen your relationships. Plan a date night, get together with friends or reach out to someone who could use some company. Libra's focus is on cooperation and fairness, making this a terrific time to mend fences. If you've been experiencing difficulties with someone close to you, extend an olive branch during Mercury's transit though Libra, set to last until October 13.
Do you have unfinished business from a past life? Find out with a Psychic Reading. Call 1-800-917-2771 right now!