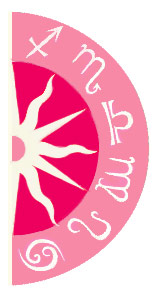 This Sunday, January 6, 2013 is an extremely lucky and powerful day in Chinese astrology; a Monkey day in a Rat month in a Dragon year.
Monkey, Rat, and Dragon make a relationship harmony trine and are most compatible together because all three of these signs are dynamic, active, aggressive, passionate, vigorous , powerful, entertaining, and exhilarating people. So don't hold back today! Take a risk, try something new, and express yourself. Be social, network, and communicate.
You'll have plenty of time for quiet reflection after Snake year begins on February 10. So this Sunday, get out there and be innovative as the wily Monkey, clever as the intelligent Rat, and powerful as the dynamic Dragon. Luck is with you in all endeavors. In Chinese astrology, the other three relationship harmony trines are Snake Ox Rooster, Tiger Horse Dog, and Rabbit Sheep Pig.
Good luck!
Can't get enough astrology?
Like us on Facebook!