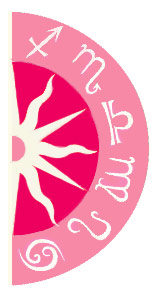 HarryPagancoss.com
Astrology-based dishes may bring about optimal bliss. Depending on the planetary alignment, the Sun and the Moon, we can prepare delicious recipes to help the capriciousness of the Stars! For the signs of all the Elements (Fire, Water, Earth, Air) some foods are more beneficial than others as they help to balance the body. Take note and incorporate them into your daily diet. Like me on
Facebook.com/HarryPagancoss
With the Sun opposing Mars at the end of the week, perhaps it is time to consciously gear up and stay on guard, but from the distance. Maybe it is time to consider strategy and look at all the various outcomes of the different paths you can take. Is it a lover you are trying to seduce? Are you trying to convince your teammates to follow a course of action for a particular project? Regardless of what you need, I think the best way to sit back, while you get ready for action, is having a Sidecar. However this version is not the classic cocktail; I have substituted the brandy for an orange cognac as a celebration to the Sun. Time to look up, feel its warmth and trust in our instincts?
Sunny Sidecar
ice cubes
1 ounce freshly squeezed lemon juice
Share a free sampleSexual Soul Mates Reading.This hot and steamy reading for two will help you uncover your deepest desires and enhance your connection as a couple.
1 fluid ounce Cointreau
2 ounces Grand Marnier
1 lemon wedge
Use a cocktail mixer with plenty of ice.
Pour in lemon juice, Cointreau, and Grand Marnier.
Shake vigorously for about 30 seconds and strain into a martini glass. Garnish with the lemon wedge.
Got Questions? Need Answers? Get insight into what lies ahead with a Psychic Reading. Call 1-800-749-5790 right now!