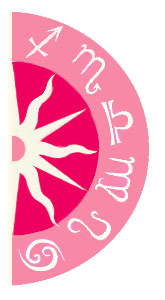 Who would have believed the love of Taylor Swift and Conor Kennedy, having sprung so strongly over the summer, would end so fast? Astrologically, they were a well-matched pair, but he's a teenager and she's in her early 20s, and hormones are fickle. However, a Mercury retrograde is coming, so is it possible these two will reunite?

On November 6, Mercury goes retrograde in Sagittarius, Taylor's Sun sign. This pretty much guarantees that her relationship with Conor will experience another chapter. At the very least, she'll attempt to get him back as she reviews her past and wants to rewind. Plus, this aspect will hit Conor in his Fifth House -- his love sector, as he's a Leo. Put them together and fiery loves will die-hard. Yes, sparks are likely to fly again, as their passion is all-or-nothing. Time apart probably did nothing to cool it and instead helped rev up the drama. After all, lust like this -- mixed with post-pubescent intensity -- never gets away with a clean break.
Can't get enough astrology?
Like us on Facebook!