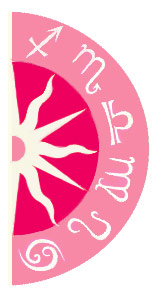 Taylor Swift is a girl that isn't known for going backwards in love -- but for Harry Styles, there may be an exception. Yes, rumors are swirling that these two are back again. Just coming off a Mercury Retrograde in Scorpio -- which does make all things the past new again -- is this relationship back from the dead too?

Share a free sample Friends and Lovers. Are you two best friends and lovers? Try a free sample of this powerful reading today!

Taylor is a Sagittarius with a Leo Rising and Harry is an Aquarius with a Gemini Rising. While they both like to be spontaneous and have a good time, they're not signs known for getting sentimental and going backwards. Chances are, they're just friends and that's all they will be at most. However, if there's a chance for a flame to be reignited, it would be due to Taylor's Cancer Moon, which got boost of nostalgia from the Mercury in Scorpio Retrograde. Of course, with the retrograde phase over, including its shadow, the odds of these two locking lips will never last long enough for them to be boyfriend and girlfriend ever again.
Welcome new beginnings with a Free Psychic Love Reading. Call 1-800-749-5790 right now!