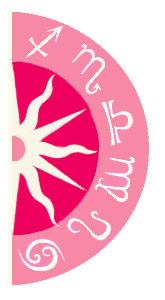 Gossip Girl alum and precocious bad girl Taylor Momsen finally becomes legal today, as she turns 18! Already heralding a list of provocation from her earlier teens, what will adulthood bring for Taylor? Will she mellow out or get wilder?

Share a free sample Sexual Soul Mates Reading. This hot and steamy reading for two will help you uncover your deepest desires and enhance your connection as a couple.

Taylor is a Leo and there is no such thing as subtlety for this sign, as it rules flamboyance, theatrics and being center stage. While she has gotten more than her fair share of attention for her barely there outfits and outrageously precocious opinions, it seems adulthood will wear well on her. Career-wise, this is her year to truly make her mark and get the success she wishes for her band, Pretty Reckless. However, there may need to be a return to acting, as chances are good that big opportunities can arise and she'd be smart to jump on it. While it may be hard for her to juggle her various professions, it seems that she'll have it down by mid-2012. This is when she will have Jupiter in Gemini, giving her luck when dealing with two projects at once.
Will a new career create more prosperity and success in your life? Find out with a Psychic Reading. Call 1-800-749-5790 right now!