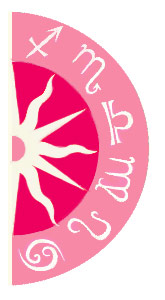 Rick Diamond/WireImage
Lady Gaga has fast become an international superstar, wowing her Little Monster fans with her catchy music and unconventional behavior. While Gaga claims to have no time for romance and denies rumors that she's back with ex-boyfriend Luc Carl, will fate dictate differently and bring love to her?
Share a free sample Year of the Horse Financial Forecast.How will you fare financially during the Year of the Horse? Find out today!
Yes -- whether Gaga is ready or not, love is out to find this surprise-loving Aries woman with a Sagittarius Rising. However, the good news for the busy singer is that something serious won't likely happen until June 2012, when she'll have fortuitous aspects in her house of commitment. That is not to say she won't have any romantic entanglements before then, as the solar eclipse in her commitment house in June 2011 may also trigger a love affair -- but that one will likely be brief. As for the type of person that will be able to truly win Gaga's heart, he (or she?) will most likely be a Gemini, Sagittarius or a Leo -- those are the signs that can best keep up with the diva's
Got Questions? Need Answers? Get insight into what lies ahead with a Psychic Reading. Call 1-800-749-5790 right now!