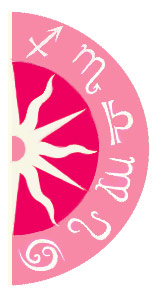 Michael Erlewine
Just a reminder that we are once again in the last days of the dark moon, those three days just before the New Moon and a fresh start. The tradition suggests hunkering down and even waiting this time out rather than making any major moves just now. Not a time for knee-jerk reactions.
Share a free sampleSexual Soul Mates Reading.This hot and steamy reading for two will help you uncover your deepest desires and enhance your connection as a couple.
In the bygone years these days were days of purification, suffering through them, working out whatever obstacles presented themselves and not taking whatever happens or appears just now as a sign of much of anything.
There is also (again traditionally in this time) the sense of clinging to what is true or lasting and seeing beyond the unessential and trivial. In other words, a little bit of serious time here to use or at least to wade through. As my first real teacher used to say to me: "If you spend all of your time in the sideshow, the main tent will be gone."
Got Questions? Need Answers? Get insight into what lies ahead with a Psychic Reading. Call 1-800-749-5790 right now!