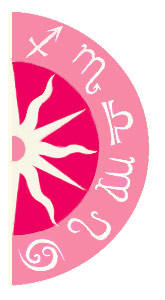 Getty Images
Tiger is back in a big way: back at Number One -- and back in a relationship. Now his paws are on Olympic skier, Lindsey Vonn, making them an athletic power couple beyond compare. This is Tiger's first woman who equals him, in terms of accomplishment, making things very interesting. How interesting?
Share a free sample Sexual Soul Mates Reading.This hot and steamy reading for two will help you uncover your deepest desires and enhance your connection as a couple.
Tiger is a
Capricorn
and Lindsey a
Libra
, two signs that clash, but they do have other aspects that spell serious commitment. For one, they both have
Venus
in
Scorpio
, which equals intense passion and the added bonus of being an A-list couple. This by far makes up for their clashing
Sun
signs, since both Capricorn and Libra are synonymous for social status and appearances.
However, it's not all about their fame, as they both have fiery
Moon
signs too. Tiger's is
Sagittarius
and Lindsey's is
Leo
, which makes them a combustible force of heat, adventure and unpredictability. While it may be rocky, this relationship has a great chance for growth because they thrive on being the best and can help reflect that in each other.
Got Questions? Need Answers? Get insight into what lies ahead with a Psychic Reading. Call 1-800-749-5790 right now!