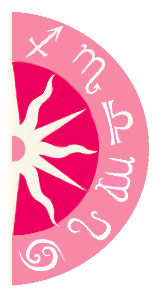 This week, the new season of Tori and Dean: Home Sweet Hollywood premiered on Oxygen (Mondays, 10 p.m. ET). While rumors abound that the marriage of Tori Spelling and Dean McDermott is shaky, the duo insist that they're happy and that divorce isn't looming. However, it's Tinsletown and image is everything, especially when you're stars of a reality series. So, is this couple experiencing true love, or is it just all smoke and mirrors?

Share a free sample Year of the Wood Horse Forecast. The Year of the Horse is a time of positivity and luck! Get a preview of what the year holds for you!

It is true love for Tori and Dean! With Tori a Taurus and Dean a Scorpio, they balance each other out, as they are complementary signs. Plus, Tori's Moon is in Scorpio, which makes her extra-compatible with Dean, as he's a Scorpio and can understand her emotional nature easily. Meanwhile, Dean's Moon is in earthy Capricorn, which is perfect for Taurus Tori, making them an emotionally-charged couple -- with plenty of sparks in the bedroom -- yet grounded and focused on being a winning team.
What romantic adventures are in store for you? Find out with a Psychic Reading. Call 1-800-749-5790 right now!