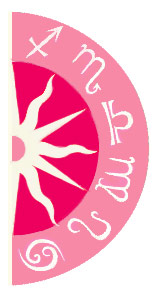 Steve Granitz/WireImage
Paula Abdul is proving to be the next Cher. Just when you think she has crept into obscurity, she comes back into the spotlight. This time,
The X Factor
is her lifeline back into the public eye. With it, a surge of other bright spots in her life have also arrived -- mainly in her love life, which has been spotty in the past. These days, 49-year-old Paula is dating a younger man -- record company owner Jeff Bratton. So, is 2011 the year of Paula?
Share a free sample 2014 Jobs and Money Forecast.Master your money and attain success with this startlingly accurate forecast!
As a Gemini, Paula has obviously reaped the benefits of the eclipse cycle in her identity and partnership house that began on December 21, and continued until June, which is when she struck up this new love interest. A deluge of opportunities has come her way, but things may not continue to unravel at this pace -- eclipses unfold a story little by little. As it goes, chances are good her love life will get straight up fantastic -- but until the eclipses end in May 2013, there is no telling who will actually be the man with enough of an "X Factor" to permanently win her heart.
Got Questions? Need Answers? Get insight into what lies ahead with a Psychic Reading. Call 1-800-749-5790 right now!