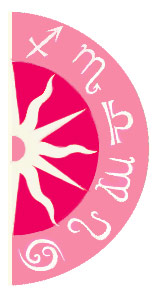 It's just five more days until the
Twilight
series will come to an end. With the franchise as popular as ever, and Rob and Kristen still together, is it happily ever after, or will they eventually part ways?
Share a free sample Sexual Soul Mates Reading.This hot and steamy reading for two will help you uncover your deepest desires and enhance your connection as a couple.
Aries
Kristen and
Taurus
Rob will always have a strong friendship that will support them throughout their lives. They're both
Cancer
Risings, and know how to properly nurture each other. However, despite very compatible astral aspects, the glitch can be what they ultimately want from a relationship. As they get older, Rob is likely to get more conservative, while Kristen will always have a wilder side to her. In the end, when to have a family and wanting a quieter personal life will be more of a priority for Rob. While it doesn't mean love isn't forever, it will likely grow to be platonic, not matrimonial.
Got Questions? Need Answers? Get insight into what lies ahead with a Psychic Reading. Call 1-800-749-5790 right now!