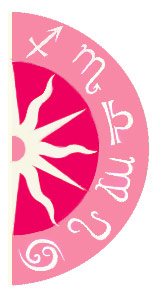 Valentine's Day is more than just overpriced prix-fixe dinners, heart-shaped chocolates, teddy bears, and balloons. Why does love have to become so marginalized when it has the potential to make for one of the most expansive celebrations of the year?

This Valentine's Day invites us to a fiery celebration of the heart. Forget the gushy V-Day cards. What we all really love are those sugary omens that foretell the fate of our love life.

Let's take a sweet little tour through the zodiac. What would each sign's candy heart reveal? Here are a few delicious options per sign!

ARIES
Burn baby burn
Hot for you
Love me now

TAURUS
Forever yours
Hold me
Can't let go

GEMINI
Love me two times
With or without you
Two hearts beat as one

CANCER
Cry me a river
Be my baby
Home sweet home

Share a free sample Friends and Lovers. Are you two best friends and lovers? Try a free sample of this powerful reading today!

LEO
Let love rule
Hear me roar
Express yourself

VIRGO
Lonely heart
Do it clean
Perfect for you

LIBRA
Love and marriage
Will you marry me
You complete me

SCORPIO
Diehard lover
All or nothing
Mine all mine

SAGITTARIUS
Come fly with me
Young at heart
You had me at hello

CAPRICORN
Devil at heart
No mountain high 'nuff
Money talks

AQUARIUS
Get your freak on
Kinky!
Don't fence me in

PISCES
Love is the drug
Sea of love
Love is blindness
Find your path to fulfillment with a Free Psychic Love Reading. Call 1-800-749-5790 right now!