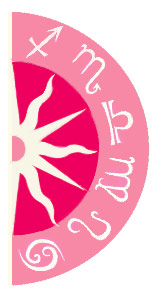 Need answers? Put your mind at ease. Get a Free Psychic Reading. Call
1-800-922-0774
right now!
Aquarius and Pisces
You tend to be even-tempered, calm and easygoing. You may be popular among friends, but at the same time you may have an unemotional approach to life that creates sorrow in personal relationships, especially with your partner. Your partner is fairly reserved, shy and introverted by nature. Their keen observation skills help them make accurate judgments about people around them. They are also very sympathetic in nature, and take pains to help people who are suffering.
You are not attracted to each other naturally, and do not share an innate sense of belonging. But you certainly possess some of the qualities and resources that are complementary to each other. You can be good partners if you let go of your desire to find the best and learn to accept each other as you are.
Karmic Pull: [Good] Compatibility between both of you, on a temperamental level, will be above average.
Mutual Gunas: [Good] You both realize and acknowledge the strengths of one another, and also know how to deal with each other's weaknesses. A decent level of understanding persists between both of you.