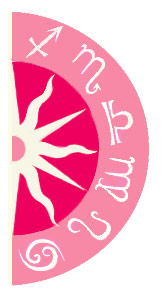 Got Questions? Get insight into what's ahead with a Psychic Reading. Call
1-800-922-0774
right now!
Capricorn and Leo
You may project an image of being hard and disciplined, and this could make you appear uncaring. Although you are romantic at heart, you do not allow your emotions to manifest on the outer surface. Your partner is loyal, righteous, big-hearted, energetic and self-respecting, but at times may be quite self-centered. They are also very passionate and like to display their true feelings honestly.
Neither of you have the qualities that can be said to be complimentary and supplementary, nor do you have a deep affinity towards one another. You are very likely to instinctively reject each other and move on with your lives. You have a strong desire to be cooperative and obliging to one another, and the relationship is marked by an attitude of give and take.
Karmic Pull: [Average] Each of you may need to put in extra effort to connect with one another on an emotional and psychological level.
Mutual Gunas: [Average] There may be a lack of understanding between the two of you, and you may find it difficult to cope with the one another's shortcomings.