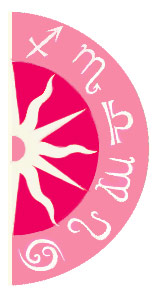 Need answers? Put your mind at ease. Get a Free Psychic Reading. Call
1-800-922-0774
right now!
Libra and Pisces
You tend to recognize incredible beauty in the simplest forms of life, while trying to maintain harmony and fairness in all relations. You are also bold, zealous and enterprising. Your partner is fairly reserved, shy and introverted by nature. Their keen observation skills help them make accurate judgments about people around them. They are also very sympathetic in nature, and take pains to help people who are suffering.
You both feel a deep-rooted desire to reject one another, although you are each conscious of your potential to contribute to each other's growth. You both may need to learn the art of forgiving and tolerance to make this relationship work.
Karmic Pull: [Average] Each of you may need to put in extra effort to connect with one another on an emotional and psychological level.
Mutual Gunas: [Good] You both realize and acknowledge the strengths of one another, and also know how to deal with each other's weaknesses. A decent level of understanding persists between both of you.
See other love compatibility matches for Libra
See other love compatibility matches for Pisces