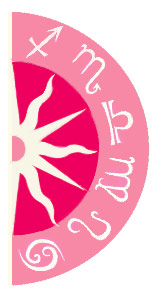 Welcome new beginnings with a Free Psychic Love Reading. Call
1-800-922-0774
right now!
Pisces and Aquarius
You are fairly reserved, shy and introverted by nature. Your keen observation skills help you make accurate judgments about people around you. You are also very sympathetic in nature, and take pains to help people who are suffering. Your partner tends to be even-tempered, calm and easygoing. They may be popular among friends, but at the same time they may have an unemotional approach to life that creates sorrow in personal relationships, especially with you.
You may feel comfort with your partner, but you also may not possess qualities that are complimentary or supplementary to each other. You may struggle to help each other grow. However, being somewhat at peace with one another may allow you to overcome your limitations.
Karmic Pull: [Good] Compatibility between both of you, on a temperamental level, will be above average.
Mutual Gunas: [Average] There may be a lack of understanding between the two of you, and you may find it difficult to cope with the one another's shortcomings.