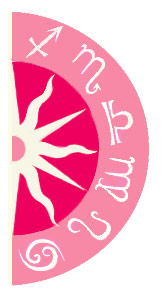 Seek wisdom from your inner self! Get a Free Reading today. Call
1-800-922-0774
right now!
Sagittarius and Capricorn
You need constant activity, variety, thrills and chills, but your righteous sense of fairness and empathy makes you the good person you are. You share your true feelings without camouflage. Your partner may project an image of being hard and disciplined, and this could make them appear uncaring. Although they are romantic at heart, they do not allow their emotions to manifest on the outer surface.
You are not attracted to each other naturally, and do not share an innate sense of belonging. But you certainly possess some of the qualities and resources that are complementary to each other. You can be good partners if you let go of your desire to find the best and learn to accept each other as you are.
Karmic Pull: [Good] Compatibility between both of you, on a temperamental level, will be above average.
Mutual Gunas: [Good] You both realize and acknowledge the strengths of one another, and also know how to deal with each other's weaknesses. A decent level of understanding persists between both of you.
See other love compatibility matches for Sagittarius
See other love compatibility matches for Capricorn