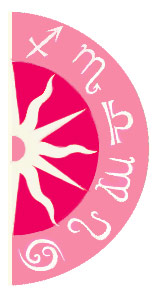 Unlucky breaks? Discover what awaits with a Psychic Reading. Call
1-800-922-0774
right now!
Sagittarius and Gemini
You need constant activity, variety, thrills and chills, but your righteous sense of fairness and empathy makes you the good person you are. You share your true feelings without camouflage. Your partner is intelligent, vibrant and talkative. They have vivid interests, and like to participate in many activities at the same time. Common sense tends to rule emotions for them.
Each of you has many qualities and resources that are both complimentary and supplementary, and you have a desire to help one another achieve your respective goals. However, you do not exhibit a deep-rooted desire for each other, and may need to make an effort to reach out to one another.
Karmic Pull: [Good] Compatibility between both of you, on a temperamental level, will be above average.
Mutual Gunas: [Excellent] Yours is an ideal match, in which both of you supplement each other's needs. A great level of understanding helps you enhance your relationship.