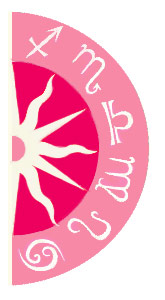 Welcome new beginnings with a Free Psychic Love Reading. Call
1-800-922-0774
right now!
Sagittarius and Virgo
You need constant activity, variety, thrills and chills, but your righteous sense of fairness and empathy makes you the good person you are. You share your true feelings without camouflage. Your partner is restless by temperament, and perfection is the highest priority in their life. They prefer to be rather cold, and will not display emotions directly. However, they will do anything to help you.
You may feel comfort with your partner, but you also may not possess qualities that are complimentary or supplementary to each other. You may struggle to help each other grow. However, being somewhat at peace with one another may allow you to overcome your limitations.
Karmic Pull: [Good] Compatibility between both of you, on a temperamental level, will be above average.
Mutual Gunas: [Average] There may be a lack of understanding between the two of you, and you may find it difficult to cope with the one another's shortcomings.