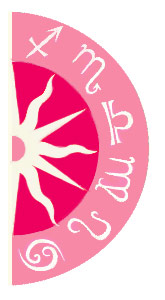 Time to take a new direction? Discover your future with a Psychic Reading. Call
1-800-922-0774
right now!
Scorpio and Sagittarius
You tend to have a passionate temperament. You also remain secretive, but somehow persuade others to share their innermost secrets. Being possessive, you demand loyalty. Your partner needs constant activity, variety, thrills and chills, but their righteous sense of fairness and empathy makes them the good person they are. They share their true feelings without camouflage.
Each of you has many qualities and resources that are both complimentary and supplementary. You also both have a desire to help each other grow in life. You may need to identify and be aware of the areas in which each of you lack.
Karmic Pull: [Excellent] There will be perfect accord in temperaments between both of you. You will be loyal and derive immense happiness from each other.
Mutual Gunas: [Good] You both realize and acknowledge the strengths of one another, and also know how to deal with each other's weaknesses. A decent level of understanding persists between both of you.
See other love compatibility matches for Scorpio
See other love compatibility matches for Sagittarius