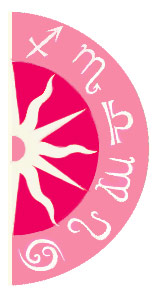 Find your path to fulfillment with a Free Psychic Reading. Call
1-800-922-0774
right now!
Taurus and Pisces
You give prime importance to stability and are very practical in your approach. You may appear to be sturdy, stubborn and the silent one, but in reality you have a very sensitive heart that responds to true emotions. Your partner is fairly reserved, shy and introverted by nature. Their keen observation skills help them make accurate judgments about people around them. They are also very sympathetic in nature, and take pains to help people who are suffering.
Neither of you have the qualities that can be said to be complimentary and supplementary, nor do you have a deep affinity towards one another. You are very likely to instinctively reject each other and move on with your lives. If you do decide to become partners, counseling may create space for you to grow.
Karmic Pull: [Average] Each of you may need to put in extra effort to connect with one another on an emotional and psychological level.
Mutual Gunas: [Average] There may be a lack of understanding between the two of you, and you may find it difficult to cope with the one another's shortcomings.
See other love compatibility matches for Taurus
See other love compatibility matches for Pisces