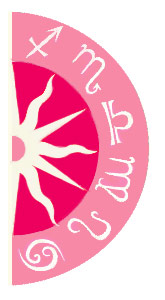 Welcome new beginnings with a Free Psychic Love Reading. Call
1-800-922-0774
right now!
Virgo and Pisces
You are restless by temperament, and perfection is the highest priority in your life. You prefer to be rather cold, and will not display emotions directly. However, you will do anything to help those you care for. Your partner is fairly reserved, shy and introverted by nature. Their keen observation skills help them make accurate judgments about people around them. They are also very sympathetic in nature, and take pains to help people who are suffering.
While each of you has many qualities and resources that are both complimentary and supplementary, they may not necessarily contribute to the relationship's growth. In fact, there is a deep-rooted feeling of rejection between the two of you. However, you can be good partners if both of you let go of your desire to find the best and learn to accept each other as you are.
Karmic Pull: [Average] Each of you may need to put in extra effort to connect with one another on an emotional and psychological level.
Mutual Gunas: [Excellent] Yours is an ideal match, in which both of you supplement each other's needs. A great level of understanding helps you enhance your relationship.