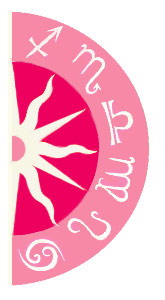 With emotional Venus in intense Scorpio now through December 16, this is the ideal time to lift the lid on office politics. Truths come to light as hiding your feelings becomes more and more difficult.

If you're ready to take on more responsibility in your job, let it be known! The timing couldn't be better, as Venus in Scorpio encourages you to identify long-term goals and stick to your gameplan.

Share a free sample Friends and Lovers. Are you two best friends and lovers? Try a free sample of this powerful reading today!

Scorpio is ruled by ambitious Mars, and managing power means taking action. What you do now will set you up for success, so don't waste time engaging in other peoples' power struggles and games. Keep your nose out of other people's business. Be direct about requests for change, and shut down "he said, she said" dramas by going straight to the source.

Remember your own power, and put it into motion as the energy of Venus in Scorpio supports you. What you do and how you respond to office politics is all in your hands now.
Is your life about to change? Unlock the answers you've been searching for with a Psychic Reading. Call 1-800-749-5790 right now!