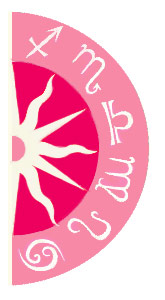 Venus will be in Sidereal Taurus between now and May 15.
Taurus is ruled by Venus so there is a highly developed quality to the Venus nature here. She activates a gathering of beauty, pleasure and resources when in Taurus.
In general, Venus shows how much energy we pur forth to satisfy our desires, and what those desires are. In Taurus there is more of an easy style and approach.
This may be a time of home improvements and gardening, spring cleaning and rearranging, shopping sprees and other commercial pleasure may also be in the forefront.
You want to be careful about indulgences though - spending too much or over eating. Venus can be a pretty lazy influence in our lives.
Can't get enough astrology?
Like us on Facebook!