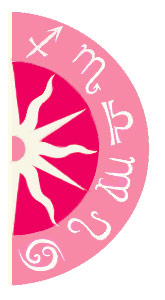 Todd Williamson/WireImage
Victoria Beckham, a.k.a. Posh Spice, turned 36 over the weekend and rumors are circulating that this mother of three boys is going to give it one more try for that baby girl she's reportedly always longed for. Friends are saying the former Spice Girl is putting on weight to get herself in shape to get pregnant. Astrologically, Posh is having perfect aspects for pregnancy -- so, can the couple expect a baby spice girl?
Share a free sample 2014 Jobs and Money Forecast.Master your money and attain success with this startlingly accurate forecast!
As a double Aries, Victoria is twice as lucky to get pregnant now as she is hosting Mars in Leo, her Fifth House, which means the planet of ambition and drive are influencing her sector that rules children and fertility. Since she has this influence in her natal and solar charts, it lends her fantastic odds at conceiving a child. However, this influence only lasts until June 6, so if all goes as predicted, this could mean news of another Beckham no later than September 2010.
Got Questions? Need Answers? Get insight into what lies ahead with a Psychic Reading. Call 1-800-749-5790 right now!