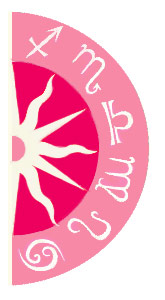 This is the final week of the month of the Water
Rat
. Rats are smart, sharp, clever, intelligent, and very good in business – making this an ideal to figure out creative solutions and for completing work projects.
Share a free sample 2014 Romantic Forecast.Get a free preview of your one-week Romantic Forecast! Make the most out of your love life!
The Water Rat is the most sensitive of all Rats because the element
Water
is yin, receptive and open to new experiences. It will be easier to flow with creative change now, and embrace personal growth and discovery. Plus, the planet
Mars
trines
Uranus
as the week begins. This lucky trine brings very fortunate (yet unexpected) events, and makes life more interesting.
If you're not content with your daily routine, now is a superb time to create new ways of doing things. Mars brings courage and determination, and determination is a key Rat trait, so do not give up. Luck is strongest for those born in
Ox
,
Dragon
and
Monkey
years.
Got Questions? Need Answers? Get insight into what lies ahead with a Psychic Reading. Call 1-800-749-5790 right now!