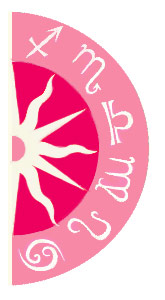 Eva Longoria Parker filed for divorce from husband Tony Parker amid rumors of his alleged cheating. So, was this ending in their stars?

Share a free sample 2014 Day-By-Day Forecast. Look forward to 2014 with this forecast as your road map. Get a free one-week preview now!

Astrologically, their compatibility is strong, as her Sun and his Moon are in Pisces and they both have their Venus in Aries. Plus, they both have Mars in an Air sign, giving them a great chemistry in sex and teamwork. They tend to bring out a very romantic nature in each other, while keeping it passionate and exciting. However, with Saturn opposing their Venus now, it can bring to light the injustices in their marriage. Despite the good, Saturn's job is about bringing truth to the table and creating harmony. Unfortunately, in this case it was the catalyst for them going their separate ways.
What romantic adventures are in store for you? Get a Free Psychic Reading today. Call 1-800-749-5790 right now!