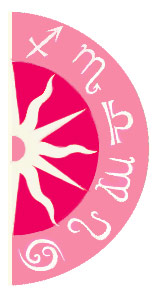 Getty Images
With Elin's 30th birthday coming on January 1, 2010, which follows a full Moon eclipse (which denote an ending) in her partnership house on December 31, new beginnings are inevitable -- but what will that entail?
Share a free sample Soul Mate Compatibility.Are you with your true Soul Mate? Discover if you are with the person that you can share sorrows and triumphs with!
According to the stars, the chance of divorce is high and if not, at least a long separation that could last up to a year. Unfortunately for her, getting distance won't happen fast enough, as a Mars retrograde in her house of joint resources means lots of red tape. However, since she is a Gemini Moon, she can switch gears easily -- separating love from business. Plus, with her Mars in Virgo trining her sun in Capricorn, Elin is a girl prudent with details and timing, as in taking every precautionary step to ensure the safety and well-being of her children and herself.
Of course, the most telling aspects are Jupiter, the planet of luck, entering her international sector on January 19, following a solar eclipse on January 15 in her house of identity, which all point to a new life in a another country. However, by April 2010, controversy may strike again.
Got Questions? Need Answers? Get insight into what lies ahead with a Psychic Reading. Call 1-800-749-5790 right now!