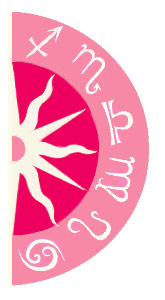 Getty Images
Over the weekend, news about
The View
was that conservative Elisabeth Hasselbeck was let go, following Joy's announcement that she was leaving after 16 years. While the news is wrong, many rejoiced over the removal of Elisabeth, as the backlash against her right wing beliefs are well known. Despite no plan to remove her as of now, her contract is up at the end of the year and who knows which way it can go? What do the stars say?
Share a free sample 2014 New Astrology Forecast.Get your 2014 Year of the Horse Astrology Forecast featuring your Chinese and Western Signs today!
Elisabeth has nothing to worry about for the next year. As a
Gemini
, she currently has
Jupiter
in her
First House
helping her maintain her identity, and could find her in leadership positions. However,
Saturn
is in her solar house of money and power, so despite the gauntlet not coming down now, it does loom. Plus, with The
View
's
Leo
Sun
, shifts in its foundation/family are coming, and will happen over the next two years. While there's no news of a major cast revamping, it seems that slowly-but-surely those faces will change over this
Scorpio
in Saturn transit.
Got Questions? Need Answers? Get insight into what lies ahead with a Psychic Reading. Call 1-800-749-5790 right now!