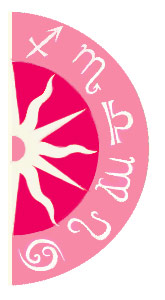 Fiona Apple is a name synonymous with angst, and the lady is looking more the role these days. Just recently busted for pot, she is now looking extra jaunt too. Is there something up with Fiona?
Share a free sample 2014 Love Forecast.Try a preview of your one-week Love Forecast! Make the most out of your love life in 2014 and beyond!
Fiona is a double
Virgo
--
Sun
and
Moon
-- which means there is almost always a problem for her. Born under the sign of the critic, she's likely having a hard time with aging, and her natal Saturn in Leo is about to face off a feisty
Saturn
in
Scorpio
, causing her ego to go into a heavy transformation mode for three long years. Lyrically, this will be a powerful time for her as intense psychological purging is on the agenda. So in the spirit of all that is Fiona, it looks like her image won't fall far from her real life as bigger confessions come about and new secrets develop -- all in a very dramatic way.
Got Questions? Need Answers? Get insight into what lies ahead with a Psychic Reading. Call 1-800-749-5790 right now!