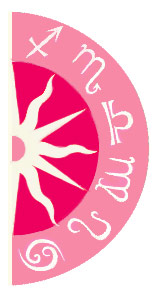 Getty Images
Mother's Day is coming and it'll be the first for Kate. As she settles into the last months before the Royal Bundle arrives, the prep work is sure to be on track, as she is a responsible Capricorn lady and would have nothing less. Of course, when baby arrives, who knows what will happen? Will it be chaos or calm for Kate as a mother?

The monarchy won't have to worry about their future heir growing up to be a shining example for England. With Kate as a Capricorn mom, she is a fastidious believer in tradition and being an authoritative figure. Ruling the paternal side of parenting, male or female Capricorn parents tend to be disciplinarians, and good manners are the main attribute they want to instill in their children. Of course, with a royal baby, Kate's methods will be more intense as she knows she is creating history. In fact, she might be even more conservative in her childrearing ways than people will expect, as she will be a mother in a very classic sense: ruling with an iron fist.
Can't get enough astrology?
Like us on Facebook!