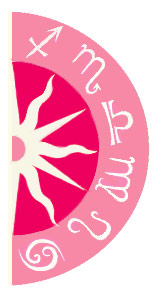 Beyonce, who always steals the show wherever she goes, really stole the VMAs last Sunday when she revealed on the Red Carpet and the end of her performance that she was preggers! With the world expecting this baby for a while, now that it's coming -- what kind of parents will B. and Jay-Z be?

Share a free sample Friends and Lovers. Are you two best friends and lovers? Try a free sample of this powerful reading today!

As a Virgo Sun, Scorpio Rising and Moon, Beyonce will be a truly dedicated mom. She'll be that superwoman that will still keep her career at the level it is with a baby on her hip and make it look effortless. As a Virgo, she is likely to read every book on the market, but with her Scorpio instincts, she will find her intuition will be what truly gets her through. However, with such in-charge signs, she is likely to be more of the disciplinarian than most will assume.

Jay-Z on the other hand is freewheeling Sagittarius, with a laissez-faire Libra Moon and best-friend Aquarius Mars. For him, he'll encourage his children to be themselves, with a more hands off but stern approach, as in giving them space to make their own discoveries and mistakes while always keeping a watchful eye. While he'll be strict in his own way, his way of teaching is by example and letting them sort out how to trust themselves. All in all, between mom and dad, a nice blend of guidance and knowledge to grow from!
Searching for deeper meaning in your life? Get the answers you've been looking for with a Psychic Reading. Call 1-800-749-5790 right now!