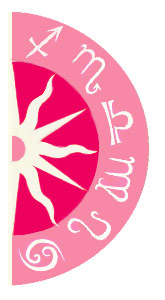 Kris -- Momager -- Jenner turns 57 today. Having burst onto the scene like wildfire, Kris made the Kardashian name an instant brand. Now, entering her second Saturn Return, can the same ease of success be in her stars?

Kris is in for a doozy of a time over the next two and half years. Having her Sun, Venus, and Saturn all in Scorpio means transformation in terms of identity, image and motivations. Secrets will come out and how she navigates situations will reveal her ultimate destiny. Plus, topped with an eclipse cycle in Scorpio and Taurus over the next two years, sudden changes are in store in her most intimate relationships. Tables will turn and there will be obstacles to overcome on a personal and professional level. Many parts of her life will go under the microscope and she'll have to prove herself all over again.
Can't get enough astrology?
Like us on Facebook!