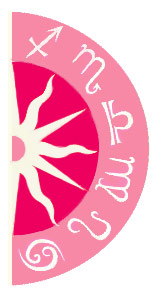 Getty Images
The Voice's Season 4 finale has coach Blake Shelton winning for his third time, with 16-year-old country singer Danielle Bradbury. Dominating the show as the best team leader, why is it that Blake has the winning touch?

Astrologically speaking, it's easy to understand why Blake can manifest stars on The Voice. As a Gemini with a Pisces Moon and Mars in Leo, he has all the right aspects to understand his singers and to communicate what they need to do, while holding himself in a way that they respect him. Plus, his Venus in Gemini knows how to keep things light and fun, so that there's a level of camaraderie that happens with his group. He emerges as the nice one of the coaches, which helps also. With plans to come back for Season 5, Blake's stars portend he'll continue to reign!
Can't get enough astrology?
Like us on Facebook!