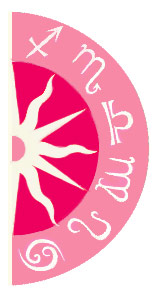 With the presidential election in the past, time to sink back into fantasyland -- and just in time for the weekend is the latest James Bond movie, Skyfall. After all, no matter who you voted for, 007 can always be your hero. So, for the latest installment, what will it bring Daniel? What is his coming year going to be like?

Daniel is coming into an exciting turn in his life. As a Pisces, he is going to be hosting Jupiter in this Fourth House for year and Saturn in his Ninth House for nearly three. This indicates relocation and/or changes for his family. Perhaps he and his wife, Rachel Weisz, will adopt or make some sort of shift to their household in some way -- like move to L.A. from London. Opportunities will come in from all over, as internationally he will benefit financially. However, big wins are marked with big losses and he'll have to restructure his finances for long-term security. Seems major deals he secures now can also change suddenly, and his idea of truth will be redefined.
Can't get enough astrology?
Like us on Facebook!