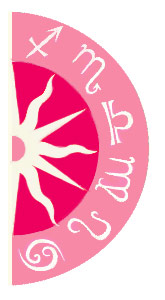 Twilight mania is in full throttle, as the latest installment of the film saga -- Twilight: Eclipse -- is due to open June 30. Fans are already lining up outside theaters to be the first to see the sequel! With Robert's fame reaching new heights, giving him free range to date whomever he pleases, what kind of girlfriend is he looking for?

Share a free sample Friends and Lovers. Are you two best friends and lovers? Try a free sample of this powerful reading today!

As a Taurus Sun, and Cancer Rising and Moon, chances are Robert isn't out to date anyone in Hollywood (so much for rumored girlfriend Kristen Stewart), as he's much more private and simple than most movie star lifestyles. He likes to feel grounded and have someone who can blend well with his family, as that's of the utmost importance to him. As it happens, he's a fairly traditional boy, and when it comes to finding true love, he's looking for stability over sexual attraction -- so the girl of his dreams is likely of the "girl next-door" variety.
Is it time to take a new direction in life? Find out what your future holds with a Psychic Reading. Call 1-800-749-5790 right now!