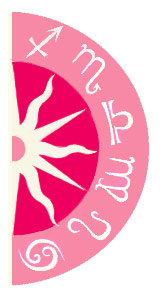 Ryan Lochte has emerged as one of the top hotties of the Olympics. While his personality out of the pool has received some negative press, his physical appeal still makes the ladies swoon. So, is he as good in bed as he is in the water?

Ryan is a Leo, with a Scorpio Moon, with his Venus in Leo and Mars in Scorpio -- which equals one hot tamale in the sac! When it comes to scoring, he always goes for the gold, as he is all about extreme romance and making sex his expression. Plus, with so much Leo, he likes to make all his romps memorable on some level in terms of performance. Sure, he can be all physical and self-centered when it comes to sex, but at his best, there is a Prince Charming mentality on how he falls in love and wants a romance that is legendary; his strongest traits are loyalty, consistency and passion.
Can't get enough astrology?
Like us on Facebook!